eFoodUSA-Powered Benefits
The eFoodUSA-powered website provides an integrated solution like no other. Developed FOR foodservice professionals BY foodservice professionals, this feature-rich system evolved from an online order entry and reporting tool into a business-generating profit center for foodservice distributors across the country.
---
Customizable
Utilize as a stand-alone website or integrate into your existing site
Features for individual operators as well as multi-unit accounts
Easy
Multi-featured order entry
Full operator reporting
Multi-function inventory
Optimized for mobile devices
Affordable
Cost reductions in ordering and reporting
Efficient customer communications
Free version upgrades
Profitable
New revenue source
Online advertising opportunities
Account penetration
Customer efficiencies
---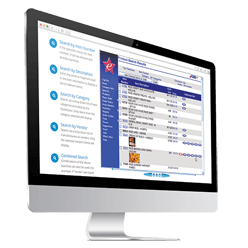 eFoodsUSA Offers More
Data Verification: Upgrade the accuracy and quality of your data, when you verify your daily sales through our Data Verification feature. Quality data is key to generating useful reports, and eFoodUSA can help you validate your information with ease. The Data Verification feature and related process support is included with your eFoodUSA-powered website.
Extended Product Information: Provide customers with more clarity and minimize order error rates by connecting your eFoodUSA-powered website to your extended product information. Your data files can be linked to your specific item numbers and/or GTIN/UPC numbers, making it directly accessible from your customers' order guides and in Product Search. If you don't already have extended product data, there are a variety of add-on options available. Users may connect to a third party resource, for example a GDSN data pool subscription, or purchase the eFoodUSA Product Information Entry System (PIES) as a website upgrade. PIES allows users to easily upload their own acquired pictures, sales messages, packaging specs, preparations instructions, nutrition data and more through a web browser.
Want to learn more? Give Us A Call...
System Enhancements
Our development team is constantly working on ways to meet the unique needs of foodservice distributors and the customers they service. Below are just a few of our most popular add-on enhancements to the eFoodUSA solution. If you're looking for something specific, please let us know! We may already be doing it for one of our other clients. Contact Us.
Non-Web Distributor Item Inventory: This inventory feature allows an operator to load items purchased from other distributors in your eFoodUSA-powered website, supporting full inventory tracking and reporting, order guide printing, menu costing, and more. This is an optional feature, available as an add-on module.
Food Show Pre-registration: This feature allows customers to pre-register for your food shows or special events right on your eFoodUSA-powered website. It also facilitates name badge printing and seminar sign-up! This is an optional feature, available as an add-on module.
Virtual Food Show: This feature allows for two types of "no-show food shows" – real time and pre-booked. Generate extra income for you and your customers, while generating sales for sponsoring vendors. This easy-to-use module keeps track of rebates and show discounts, and is fully integrated into the eFoodUSA-powered website. This is an optional feature, available as an add-on module.
National Reporting: This system builds upon existing eFoodUSA reporting to offer business-enhancing management reports for multi-unit accounts. Users may generate reports for one, several or all distributors, unit and vendors – individually or consolidated – in real time. Save time and money with 24/7 access to hundreds of reports! This is an optional feature, available as an add-on module.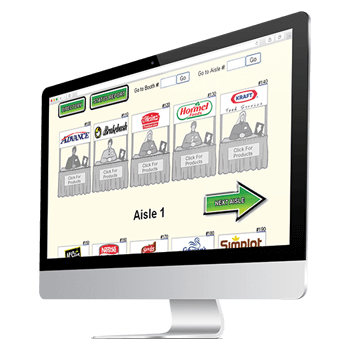 --->